Our involvement in post-secondary education blends a diversity of resources and expertise.
Shadowbox Learning Services has been building Custom eLearning coursework for colleges since 2010 — stemming from our involvement with both full-time programs and with corporate education — to the benefit of both public and private sectors. This is a dynamic interrelationship that serves the growth of our college partner programs.
We understand that resources within the colleges is often over-taxed or non-existent. By exploring solutions for working together with the corporate sector, we are able to discover the right opportunities, allowing us to deliver high-quality online content while assisting our college partners to further develop relationships and business with outside clients.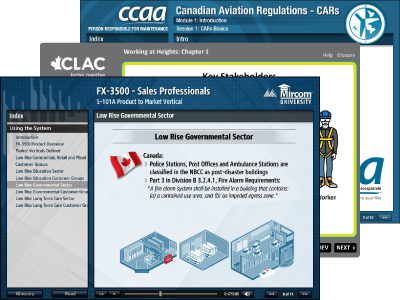 We're ready to help you build opportunity!
LearnKey offers over 400 media-rich, interactive courses ranging from in-depth industry certifications to helping students understand bullying, preparing for a first job or learning graphics and design skills.
Our relationship with LearnKey has allowed us the unique opportunity to work together with some prominent colleges in order to discuss and discover which solutions would best meet their needs for private/public partnerships in terms of eLearning. The best of those ideas have led to the development of several successful programs for continuing & corporate education, staff & faculty development and full-time student programs.
The common ground among these groups has guided the development of the process as a whole, while their unique needs helps to identify and hone the specifics. Within this scope, affordability remains a bottom line. To explore LearnKey's role in post-secondary educational, view our Full-Time and Continuing/Corporate programs.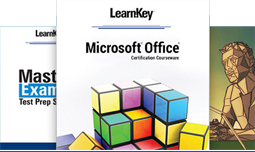 We offer special pricing for education across our line of Nevada Learning Series guides and QuickClips. 
Please Contact Us for information on volume purchases and discount pricing for education.